INTRODUCTION
TO THE MASTER CLASSES
This year, seven free and open-to-the-public Master Classes will be held on the VCU campus at the Institute for Contemporary Art (ICA). Simultaneous interpretation headsets will allow everyone to participate in the discussions regardless of English or French proficiency levels. The ICA Auditorium has 204 seats. Please reserve your free seat by registering for each Master Class here.
The art of acting on screen and on stage, choices in musical compositions for film, video games and virtual reality, ecological choices in film production, language learning and cinematic art changing communities and revitalizing cultures, iconic individuals and their impact on cinematic and musical arts are some of the themes weaved throughout the program of this year's Master Classes.
Two intensive days permitting a better understanding into how directors, screenwriters, actors, composers and artist-technicians create ingenious ways through the visual and aural power of cinema to communicate important issues facing our world today while captivating and entertaining the viewer. Discussions in the Master Classes also reveal from whom artists have drawn inspirations and with whom they elaborated, or pushed even further, certain styles and cinema genres.
Director Vincent Bonnay and Eyak language speaker and specialist Guillaume Leduey kick-off the Master Class series with their inspirational story and film Sur le bout de la langue followed by their discussion on how Passions for Cinema and Languages Can Change Peoples Lives.
General Director of the CST (Commission Supérieure Technique de l'Image et du Son), the High Commission for Image and Sound Technologies in Cinema, Baptiste Heynemann introduces us to ecological decisions film producers and production companies must make in face of climate change and how recommendations by an European initiative called EcoProd guides their decision-making process. Indeed, Green Production is No Fiction!
The life of director Claude Pinoteau is comparable to a breath-taking, page-turning history of French cinema in itself. Directors Pascal Galopin and David Maltese, accompanied by Karine Pinoteau, present their special Master Class & Screening Claude Pinoteau, par amour du cinéma.
Music composer Chrisophe Héral will share his approaches to creating music for different media in Composing Music for Film vs Video Games: Linear vs Interactive Storytelling.
Renowned music composer Armand Amar takes us on his world cultural journey during his Master Class Weaving Influences While Forging a Pure, Personal Musical Language. Celebrated screen and stage actor Philippe Torreton will share his views, thoughts and insights into what being an actor truly involves.
This special Master Class & Homage to Philippe Torreton is entitled, "Je DIS donc je SUIS!" . And to cap of this year's Master Classes, a special conversation and homage with iconic actress Josiane Balasko is slated.
Last year, Master Class attendees learned so much about actor Thierry Lhermitte, his career and his dedication to helping others away from the cameras.
This year's Master Class & Homage Breaking Ceilings, Taboos While Splitting Sides: Sacrée Josiane! is guaranteed to be as revealing.
Given the emphasis on music composition in filmmaking weaved throughout Master Classes and screenings at the Byrd Theatre, the Festival Directors are honored to welcome author and journalist Elsa Boublil who will ensure exchanges between the delegation and public on this highlighted topic.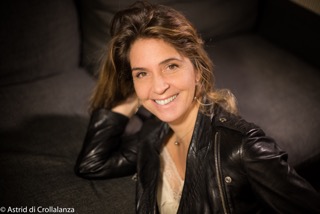 Elsa Boublil
Producer at Radio France since the early 2000s, Elsa Boublil hosted the jazz program Summertime for six years on France Inter, introducing listeners to new French and international jazz scenes. In Autumn 2015, she launched her new program Vous avez dit classique?, a daily broadcast devoted to classical music and jazz. She then joined France Musique to host her weekly interview program Musique Émoi, portraying a well-known French celebrity through her/his musical tastes.
She has authored two books: Body Blues (2015) published by Iconoclast, and Le Temps d'apprendre à vivre (2019), published by Plon.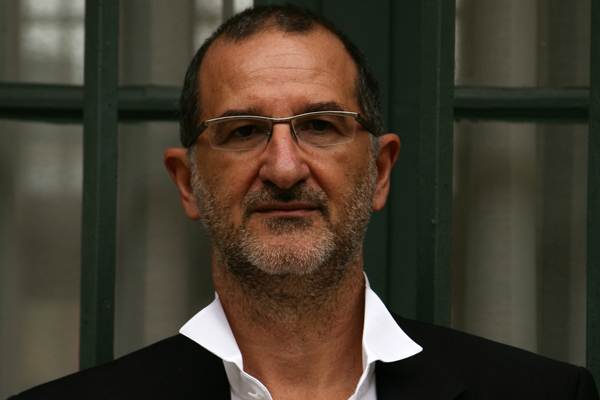 MASTER CLASS
Weaving Influences While Forging a Pure, Personal Musical Language
With music composer Armand Amar

  Friday, March 27, 10:00 a.m.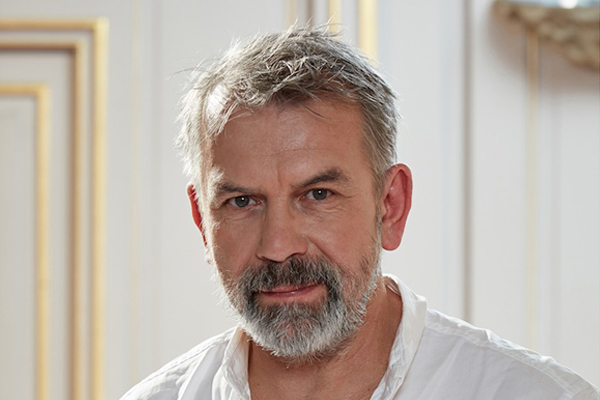 MASTER CLASS & HOMAGE
« Je DIS* donc je suis ! » / « I SAY* therefore I am! »
With actor Philippe Torreton

  Friday, March 27, 1:00 p.m.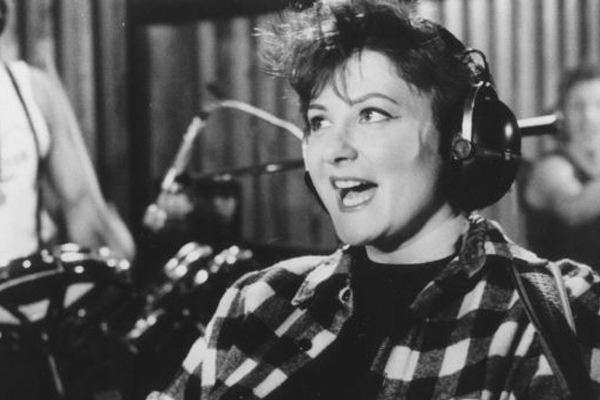 MASTER CLASS & HOMAGE
Breaking Ceilings, Taboos While Splitting Sides: Sacrée Josiane!
With screenwriter, director and actress Josiane Balasko

  Friday, March 27, 2:30p.m.
So, mark your calendar, reserve your free seat, grab your simultaneous interpretation headset at the ICA, and then enter into the transformative worlds of cinema.
Support for the Master Classes also comes from our sponsors SACD, CST, ADAMI, SACEM, L'ARP, MEAE-STAFE, Audiens Care, and Rochambeau – The French International School. The Festival acknowledges and thanks Rochambeau School for its partnership to continue offering these special exchanges with professionals in the film industry. Rochambeau School has incorporated the Master Classes and the Festival itself as an integral part of their students' experiences in its cinema and theater programs.
"Festival Master Classes in Richmond are so unique, informative and professional. Nothing even comes close to them anywhere else in the world. What is being done here is truly extraordinary." Gilles Porte, director and cinematographer