MASTER CLASS with actor and author Philippe Torreton

  Friday, March 27, 1:00 – 2:30 p.m.   //  FREE and open to the public
« Je DIS* donc je suis ! »
"I SAY* therefore I am!"


Does an actor play? Is dramatic art the art of acting or the art of "saying"? Does interpreting mean incarnating a character, or is it the art and conditions of creating an illusion of a character?
And in that case, from where does this desire to create this illusion come?
Since the dawn of humanity, it seems that men have sought to represent animals on the walls of their caves. We do not yet know the ultimate purpose of these drawings but their precision indicates a rigorous know-how, and the absence of smudges or erasures proved a masterful dexterity. Certain animal-head overlays presumably indicate in all likelihood the desire to recreate movement and to have been intended to interact with the flickering of a flame.
                               (Have the Lumière brothers really invented cinema?)
The mere presence of this cave-art, however, allows us to affirm that men have always felt a need to create the conditions for the emergence of reality. Would the actor then simply be the Darwinian evolution of this need for illustration and illusion of reality? Could it be the beating heart of an equally vital function that is just as essential for humanity as breathing, eating, drinking and reproducing?
A vital function that would be called culture?
Philippe Torreton
*From the verb DIRE in French which can be translated by "to say", but also by "to enunciate", "to voice", "to interpret" from within oneself, from within one's being.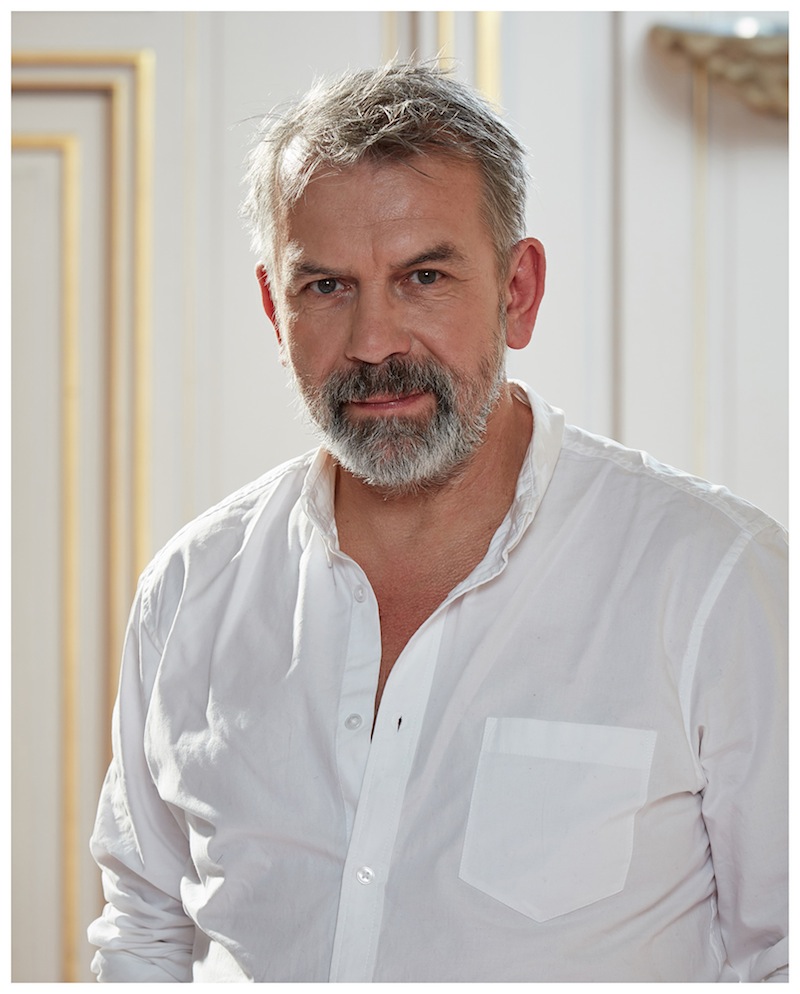 Philippe Torreton
Philippe Torreton entered the prestigious Comédie Française, at the age of 25. For eight years, he covered most of the distinguished repertoire of the Comédie Française: Sophocles, Shakespeare, Molière, Beaumarchais, Goldoni, Musset, Balzac, Strindberg, Brecht, Sartre, Vinaver, rapidly progressing into interpreting the most eminent leading parts, Scapin, Tartuffe, George Dandin, and others.
In parallel to his theatre career, his film career began in 1991 with a small part in French director Claude Pinoteau's movie La Neige et le Feu. However, drawing the attention of French film director Bertrand Tavernier marks the beginning of a collaboration on three films for which he assumed the leading parts: L.627 (1992), Capitaine Conan (for which he was awarded the César for Best actor in 1997) and Ça commence aujourd'hui (Prix Lumière for Best Actor, 2000).
His parting from the Comédie Française in 1999 marked an acceleration of two parallel and equally prolific and successful careers, illustrated by majors theatrical performances as well as cinematographic achievements.
Of the forty-plus roles he has interpreted on stage, spectators will forever remember his performances in Shakespeare's Henri V (1999), Richard III (2005-6), Hamlet (2011-12), Molière's Dom Juan (2007-8, a play which he also directed), Edmond Rostand's Cyrano de Bergerac (2013, 2014, 2016) for which he received the 2014 Molière (award recognizing the Best Theater Actor of the Year), Fabrice Melquiot's J'ai pris mon père sur mes épaules (2019) and two Berthold Brecht plays, La Résistible Ascension d'Artuto Ui (2016-2017) and La Vie de Galilée (2019-2020).
During the 25th Festival anniversary, our audience had the privilege to appreciate his presence on stage and theatrical talent with the performance of Mec!, his live interpretation of selected works of poet Allain Leprest accompanied by percussionist Edouard Perraud.
As for his parallel cinematic career, in addition to the films previously cited, our audience will recall Monsieur N. (2002), L'Équipier (2004), Jean de la Fontaine, le défi (2006), Ulzhan (2008), Présumé Coupable (2011), L'Ordre et la Morale (2011), La Pièce manquante(2013) ,Qui a tué Jaurès ? (2014), Les Enfants de la chance (2016).
Philippe Torreton is also the author of seven books. Three are deep explorations of his experience in acting, his confrontations with major texts he had the privilege and talent to interpret: Comme si c'etait moi (2004); Petit lexique amoureux du théâtre (2009); Thank you Shakespeare! (2016). Two are more personal, giving a voice to two important family members: his grandmother, Mémé (2014), his father, Jacques à la guerre (2018).
A defender of our planet, he is also a politically and socially committed spoke-person as found in his books Cher Francois: lettres ouvertes à toi, Président (2015), Nous qui sommes devenus le mauvais temps (2018), as well as in his numerous newspaper articles, TV and radio interviews.
At this year's Festival, Philippe Torreton will present two new features and two new short films in the Byrd Theatre. On Saturday, March 28 at 5:30 p.m., he will present Trois jours et une vie by Nicolas Boukhrief. On Sunday March 29 at 1:00 p.m. and with director Laurent Heynemann and film editor Marion Monestier he will present Je ne rêve que de vous. Philippe will present with director Thierry Machard En sortir, and with director Guillaume de Sardes Genet à Tanger during the Short Film Series of the Festival.