The French Film Festival Office and staff was at the initiative of a tree planting event immediately following the weekend of the 24th Festival. In the George Washington National Forest along the Shenandoah River, 565 trees were planted in Memory of the Victims of the 2015 Paris attacks. This commemoration planting was organized by the French Film Festival in coordination with the US Forest Services. The Festival purchased and planted 500 sycamore and 65 dogwood trees.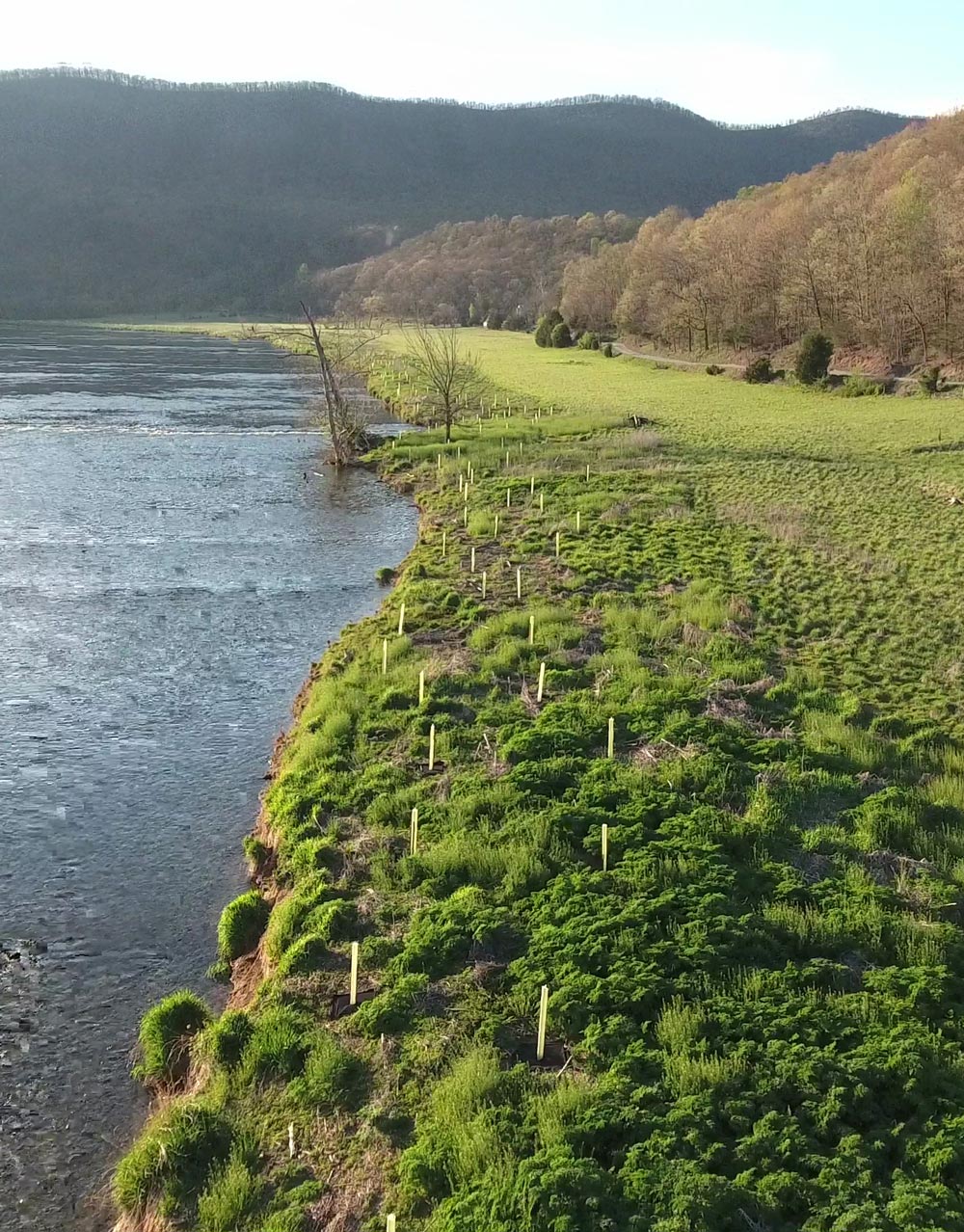 The planting was quite an experience that the French Film Festival staff and volunteers will never forget. They started on Friday April 8th, with eight volunteers of the US Forest Services, the two co-founders/directors of the French Film Festival, Françoise and Peter Kirkpatrick; Alain Besse and Myriam Guedjali of the CST, who delayed there return to France after the Festival in order to help and participate in this beautiful action; and Marine Leclaire, former assistant of the French Film Festival. The site of the planting is along the Shenandoah River which is a spectacular place surrounded by an impressive diversity of birds and other wildlife. What a gorgeous part of Virginia!
The knowledge-sharing of the US Forest Service with the French Film Festival volunteers was greatly appreciated. It proved to be an event that went quickly from partnership to friendship. The French Film Festival planting group now knows close up just some of the important work that the US Forest Services employees do on a daily basis and is grateful and respects deeply all they do for the improvement of our environment.
Myriam and Alain left back to France on the afternoon of Saturday April 9th as planned after ensuring all of the 500 sycamores were in the ground which then left Françoise, Peter and Marine to finish up the remaining planting, matting, staking, tubing and netting of the stretch of 565 trees. On Monday evening, April 11th, they -with the assistance of JB Paez of the US Forest Services who came back to help out- finished up the the memorial project!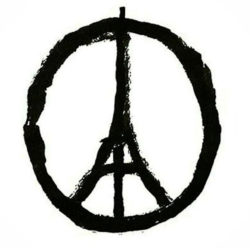 556 Trees Planted
in Memory of the Victims of Terrorist Attacks in France
George Washington National Forest
Trees were planted April 8 – 11, 2016
Click below to donate to this Memorial PLanting that was coordinated with the US Forest Service.