ICA (Institute for Contemporary Art)
•  
601 W Broad St, Richmond, VA 23220 
•  
+1 804.828.2823
•  
icavcu.org
      DIRECTIONS
Richmond International Airport (RIC) • www.flyrichmond.com 13.7 miles | Approx. travel time: 22 minutes
Take S Airport Dr. – go 1.5 miles
Take I-64 West toward Richmond – go 7.0 miles
Take the Downtown Expressway/VA-195 Toll/Powhite Parkway(I-195 N) exit, exit #74A – go 2.6 miles
Take the Boulevard (VA-161) exit – go 0.2 miles
Take 95 South or North to Richmond and get off the highway at exit #78 (Boulevard Exit).
Go south on the street called Boulevard.
Travel South on the Boulevard for about two miles.
You will pass on the Boulevard:
Baseball stadium on the left
Bus station on the right
Large street called Broad Street
Large avenue (Monument Avenue) with statue of Stonewall Jackson
The Virginia Museum of Fine Arts on the right
At the corner of the block, after the Virginia Museum of Fine Arts, take a right on to Grove Avenue.
Go two blocks on Grove Avenue and take a left on Belmont Street.
Go to the end of Belmont until you come to the corner of Belmont and Cary Street.
Take a left on Cary Street and the Byrd Theatre will be on the left two blocks down.
Washington D.C. 105.6 miles | Approx. travel time: 1 hour 57 minutes
Take I-395 South – go 10.5 miles
Take I-95 South – go 91.1 miles
      PARKING
You can park in the back of the Byrd Theatre.
Take the first left after the Byrd Theatre and the parking will be immediately to your left.
      TAXIS
      LODGING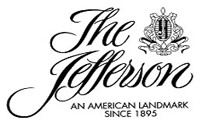 The Jefferson Hotel | 101 West Franklin Street, Richmond, VA 23220 | +1 (804) 649-4750 www.jeffersonhotel.com
The Jefferson Hotel is a sponsor of the 27th French Film Festival. For those who will be coming out of town for the Festival, please think of staying at The Jefferson Hotel.
Take advantage of their special offers at the following webpage : Jefferson Hotel – Package

For other hotel recommendations, contact the Greater Richmond Convention Center.