MASTER CLASS with actress, director and author Josiane Balasko

  Friday, March 27, 2:30 – 4:00 p.m.   //  FREE and open to the public
 Breaking Ceilings, Taboos While Splitting Sides: Sacrée Josiane!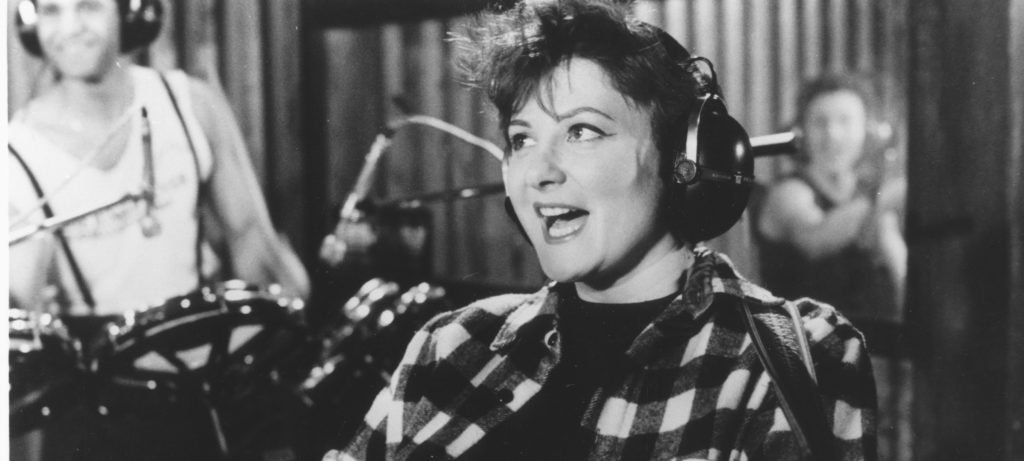 Who does not know Josiane Balasko? Her career and life have touched so many aspects of French culture, arts and society. Josiane is a familiar face here in Richmond. Regulars of our annual French Film Festival have seen her several times on the screen in the Byrd Theatre: Trop belle pour toi (for which she received the César for Best Actress). Un crime au paradis, J'ai vu tuer Ben Barka, Françoise Dolto, La vie est à nous !, L'Auberge rouge, Musée haut, musée bas, Cliente (which she directed, as well as wrote the screenplay and novel), Le Hérisson, Sport de filles, Mes héros, Demi-sœur (screenwriter and director too), as well as Arrête ton cinéma !
In comedies, dramas, docu-fictions . . . she has moved you. She made you cry during her stunning performance in Le Hérisson. Yet above it all, Josiane has always made you laugh. Sometimes a mirthless laughter, because she knows marvelously well how to combine comedy and gravity, whether in films like Gazon maudit (another she wrote and directed; nominated for the Oscar of Best Foreign film), the first film that dared to show female homosexuality as a striking love story, and to humorously, but severely challenge male patronization of women. Another example of the Balasko panache is Mes héros, which, through great sensitivity and humor, deals with racial prejudice due to one's unfamiliarity with the other.
But what you and other fans of Josiane Balasko may not be aware of is the diversity and breadth of her contributions to film and theatrical arts. She has acted in over 93 films, of which she was often the director, screenwriter, and producer. She received the 2000 Honorary César (French Oscar) for her entire career, which she has cheerfully pursued with two to four films per year, and still going strong. She has also performed in more than twenty plays, most of which she wrote herself, adapted, and directed. She is also an author of novels, essays, and a collection of short stories.
She does not hesitate to put her notoriety, her spunk and wit at the service of social causes and battles against injustices. And yes, she also even makes music. In 2018, she recorded a song with rapper Mac Tyer for his album C'est la street mon pote. She also sung La Vie en rose in the feature Ruby Blue by director Jan Dunn and  Le Dernier Twist in Jean-Loup Hubert' film La Smala, for which she was also the co-screenwriter.
We are pleased to welcome Josiane Balasko for a Master Class / Tribute to her career. She will also present two of her latest films, which are part of the Festival program: L'Esprit de famille by Eric Besnard, and Grâce à Dieu by Francois Ozon. Two new films representative of her cheeky but scolding humor for the former, gravity for the latter. Josiane Balasko will also present on Friday evening a special "Director's Cut" screening of her film Gazon maudit (the full version, not the version distributed in the US under the title French Twist).
At this year's Festival, Josiane Balasko will present three films in the Byrd Theatre. On Friday, March 27 at 8:00 p.m., she will present Gazon maudit. On Saturday, March 28 at 2:30 p.m., Josiane will present L'Esprit de famille by Eric Besnard, and on Sunday, March 29 at 3:30 p.m. Grâce à Dieu by François Ozon.
QR CODE FOR FREE TICKETS