MASTER CLASS & SCREENING: Passions for Cinema and Languages Can Change People's Lives : SUR LE BOUT DE LA LANGUE (ON THE TIP OF THE TONGUE)

  Thursday, March 26, 9:00 – 10:30 a.m.   //  FREE and open to the public
A special Master Class and Screening in anticipation of the 4th Pocahontas Reframed: Native American Storytellers Film Festival, November 20-22, 2020

Passions for Cinema and Languages Can Change Peoples' Lives:
Sur le bout de la langue
With director Vincent Bonnay and inspirational Eyak language speaker & specialist Guillaume Leduey
"AwA'ahdah", "iishuh", "ilah qe'xleh". These forgotten words almost lost all of their meaning, even to their own people. In Alaska, the Eyak language died in 2008.
Is there a life after death? The Eyak people want to believe so. The last native speaker, Marie Smith Jones, had a dream before she died: someone from far away would come to help her people. Two years later, hope, personified as Guillaume Leduey, a 21-year-old Frenchman, arrived by ferry. Passionate about native languages since his early teens, he set foot in Alaska, the land of a people whom he had learned the language,
alone, in his hometown of Le Havre, France.
Today, Native Americans want to take back what is theirs, including their languages, and proudly claim who they are. Standing on their side, Guillaume is the living proof that everything is possible: if he has learned Eyak, so can they. Vincent Bonnay spent six years filming the incredible story of Guillaume Leduey and his trips and interactions with the Eyak community.
Immediate following this special Master Class screening of Sur le bout de la langue (On the Tip of the Tongue), Vincent and Guillaume will share more details about cinema,Eyak language revival, and about how passions for cinema and for languages truly change peoples' lives.
The VIP PASS of the French Film Festival-Richmond, Virginia will gain you free entrance to this special screening event.
Byrd Theatre tickets available at the door.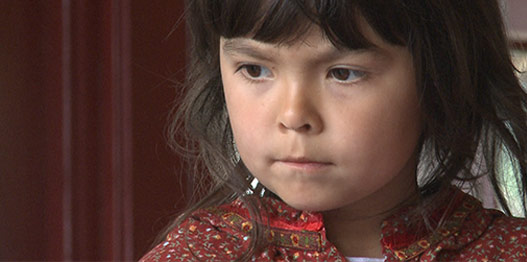 Vincent Bonnay
Vincent is a journalist, director of photography and filmmaker. After graduating with a bachelor degree and working freelance in Paris, his appetite for new horizons brought him to New York where he worked for numerous French and international television channels for three years. In October 2018, he decided to move to Canada.
Guillaume Leduey
At the young age of thirteen, Guillaume discovered the Eyak people and language by reading an online encyclopedia. Knowing only one speaker of Eyak was left, he started dedicating time to learn this far away indigenous language because he refused to see it disappear. Eight years later, Guillaume is one of two specialists (the other was the late Dr. Michael Krauss) of Eyak language on Earth. Guillaume received a scholarship from the University of Fairbanks to write an Eyak-to-English dictionary. . .from his home in Le Havre, France. He writes eight hours a day, with passion, trying to handle the time difference between France and Alaska. This massive and critical work on Eyak language and expressions, originally started by Michael Krauss, counts more than 3, 500 pages so far.
ALL AUDIENCES 
director Vincent Bonnay
cinematographer Vincent Bonnay
screenwriter Vincent Bonnay
music composer Rougge, David Lynn Grimes
producer Vincent Bonnay
starring Guillaume Leduey and the Eyak community
running time 52 min