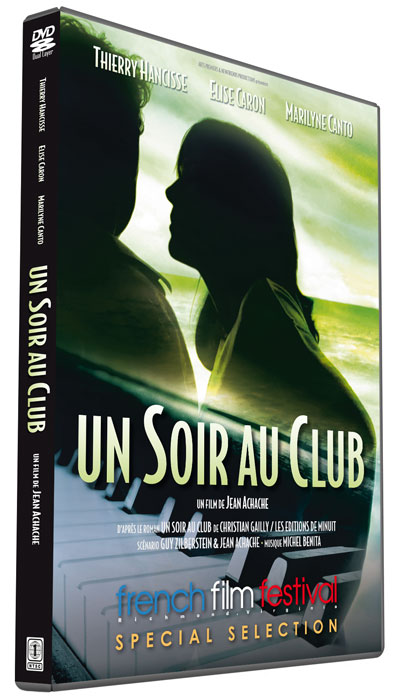 A feature film by Jean Achache | 2009
Jean Achache presented the US première of Un soir au club at the 21st French Film Festival in the historic cinema palace, The Byrd Theatre. Now distributed in the US on DVD with English subtitles by the Festival.
Simon Nardis, a former jazz pianist with an international reputation, has been leading a quiet life for ten years with his wife and family. But his life takes a whole new direction one night when he misses his train and passes by a jazz club located near the port of Brest. Deep down he has always known that for him life is only real when he is creating music. He finds himself face to face with the demons that it has taken him so much time to overcome: music, alcohol and doubts. He is hooked by the club's atmosphere and his encounter with Debbie, the club owner. Simon wants life to make his decisions for him. That is exactly what is going to happen.
Institutional & University  |  $100
Individual & Festival donor  |  $22
Teacher & Professor  |  $20
Student  |  $18
Audio : French Dolby 2.0
Subtitles : English
Aspect Ratio : Scope 2.35
Screening : 16:9
Running time : 88 min
See more infos on the movie's webpage