MASTER CLASS : Bringing Originality to the Cinematic Art of Television Series
With Julie Voisin (director & screenwriter), Alexandre Tacchino (author & actor) and Mathieu Simonet (cinematographer & actor)

  Thursday, March 28, 10:30 a.m -12 :00 p.m.  //  FREE and open to the public
Have you ever wondered: How does one transform one's dreams into an attractive, concrete, achievable cinematographic project?
This first Master Class strives to answer that specific question.  Julie Voisin, Alexandre Tacchino and Mathieu Simonet will illustrate just that by presenting their new series, KYNG (ROY) and its first five pilot shows.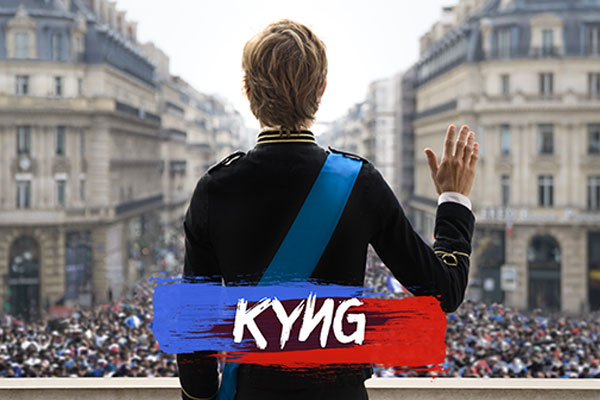 With them, we will explore the entire creative process by addressing its different stages, from the initial original, imagined universe, to writing-stages, and then on to fundraising.
From utopia to uchrony*, KYNG is an ambitious project with a specifically original social and contemporary context steeped in history.  The French royalty survived the Revolution of 1789 and now the Kingdom, its subjects -our contemporaries- are dealing with today's recession.
How can one bring to life an historical period through images infusing the past into the political and social context of today, and achieve this with a limited production budget?
How does the creation of an imaginary and historical world make it possible to address current issues?
What effective cinematic strategies to use in order to shake-up and change present political, economic and social complacency?
(*Uchrony: Fictional reconstruction of the story, recounting the facts as they might have occurred.)
With the explosion of TV series all over the world, this Master class on an original project blending past with present unveils the developmental and creative cinematic process from the ground-up.