MASTER CLASS with director, screenwriter and journalist-reporter Nicolas Champeaux

  Friday, March 29, 10:15 – 11:15 a.m.   //  FREE and open to the public
Archives: A Goldmine for Radio and Cinema Production

Nicolas Champeaux is a French-American director, screenwriter and journalist. He has been using archives as a starting point for a wide range of productions throughout his career, notably as journalist in some of the most dangerous areas in Africa. In 2013, he produced a radio and multimedia series based on a rare manuscript he found whilst reporting in Timbuktu, for Radio France Internationale. The document is the secret roadmap for Mali written by the head of Al Qaida in the Islamic Maghreb, who occupied northern Mali with other extremist militants for ten months.
In 2016, he produced a radio program based on the audio archives of the Rivonia trial (the trial of Mandela). Then he teamed up with Gilles Porte and Oerd to create the feature documentary Le Procès contre Mandela et les autres (The State Against Mandela and the Others) based on the 256 hours of the trial's audio recordings.  In February this year, he produced a one hour radio documentary « Ahmed and Sylvia, Letters of Apartheid » based on the twenty year correspondence between Ahmed Kathrada, one of Mandela's inmates on Robben island, and his fiancée and fellow activist, Sylvia Neame, who was in exile in England and Germany.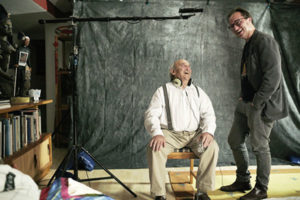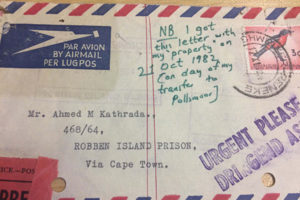 In his Master Class, Nicolas Champeaux will explore the infinite ways of incorporating archives into various media formats, without jeopardizing the authenticity of these pieces of history.
Nicolas Champeaux and Gilles Porte will present their new film The State Against Mandela and the Others on Friday, March 29th at 6:45pm in the Byrd Theatre.
The cinematographer Pierre-William Glenn will present his film A Dry White Season by director Euzhan Palcy on Thursday, March 28th at 10:30pm in the Byrd Theatre.