MASTER CLASS & Homage: Pierre-William Glenn « A Cinematographer's Time is One of Eternity »

  Thursday, March 28, 1:00 – 2:20 p.m.   //  FREE and open to the public
If there is one French cinematographer that all American moviegoers should know, it is Pierre-William Glenn.
His camerawork in La Nuit américaine (Day for Night) by François Truffaut is a reference used in film classes around the world.  Pierre-William Glenn is also a pioneer for incorporating new cinema technologies, be it new cameras and accessories like the steady-cam (ex. scenes shot with perfection in Coup de torchon (Clean Slate) and La Mort en direct (Death Watch) for films by director Bertrand Tavernier) or in beta-testing the latest generations of cameras, lenses, 35mm/digital sensors and film stock.  In his more than 100 films as director of photography, Pierre-William has consistently shared his craft of filmmaking, his incredibly innovative visual, framing and lighting techniques while working with world-renowned directors and actors, and it is an impressive list indee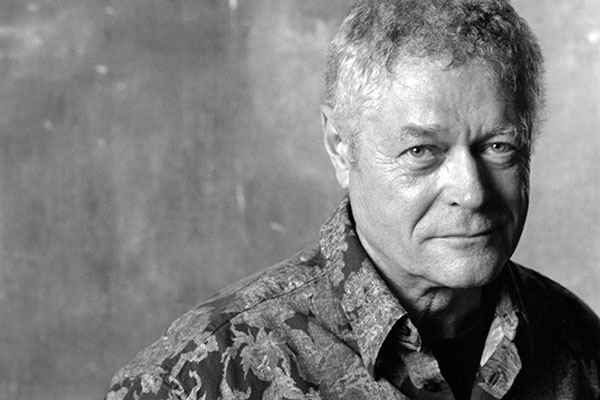 The generosity of Pierre-William Glenn does not stop on a film set.  With other iconic cinematographers, such as Raoul Coutard, Pierre Lhomme, Henri Alekan, Pierre-William founded the AFC (Association for French Cinematographers).  For years, he has been a professor and the director of the Image Department at the prestigious film school in Paris, La FEMIS, from where he and other notable directors graduated when it was called IDHEC.  As the President, and now Honorary President, of the High Commission on Cinema Technologies (CST), he and his team of artist-technicians have ensured the highest projection standards for the profession as well as serving as the responsible agency for all of the projections at the Cannes International Film Festival and our own Festival. Pierre-William Glenn is also responsible for securing the tradition at the Cannes Film Festival of awarding by a special jury of professionals the Vulcain Prize to the most original and distinctive work by an artist-technician among the films in official competition. He also serves as President to the Association for Assistance to Cineastes (Association d'entr'aide aux cinéastes – AEC) and to the Parisian based Association French Cinema in America (FCinA), and Honorary President to the annual VCU & UR French Film Festival.  He is more than a colleague; Pierre-William is a brother, he is family, to us here in Richmond.
For this special Master Class and Homage, VCU & UR film students have created a short film pulling scenes and spectacular visual images from films created by the cinematographer and also the director Pierre-William Glenn.  He will discuss those filming techniques and styles developed throughout his ever-busy and on-going career and his collaborations with a host of directors.  The stories Pierre-William has to share could, and should be, hopefully one day, a book and reference in itself on the history and the technologies of filmmaking from the origins of cinema to today.  The audience attending this special homage and Master Class is in for a true treat.  One will quickly realize the reasons why Pierre-William Glenn is a leader and master in the field of cinematography, and respected as such by the profession..
Pierre-William Glenn will present A Dry White Season by director Euzhan Palcy on Thursday, March 28th at 10:30pm in the Byrd Theatre and will also present with director Jérôme Enrico the feature film Fait d'hiver by director Robert Enrico the same evening, at 7:30pm in the Byrd Theatre. Pierre-William Glenn was the cinematographer for both films.