MASTER CLASS with director, screenwriter and cinematographer Gilles Porte

  Friday, March 29, 11:30 – 12:30 p.m.   //  FREE and open to the public
Which Image for Which Film?

President of the AFC (French Association of Cinematographers), Gilles Porte addresses during this Master Class his work with images, reasons for choices of images, framing and light all depending upon the nature of the film in question whether social dramas, documentaries, virtual reality or animations.  Showings examples of his work as a cinematographer, more than 29 feature films to date, Gilles Porte will illustrate his reasoning for professional and artistic choices he makes.  In addition to his discussions, spectators at the Festival will have the occasion to discover two aesthetically different films shot by Gilles, L'Échange des princesse by Marc Dugain and his latest feature documentary The State Against Mandela and the Others, co-directed with Nicolas Champeaux.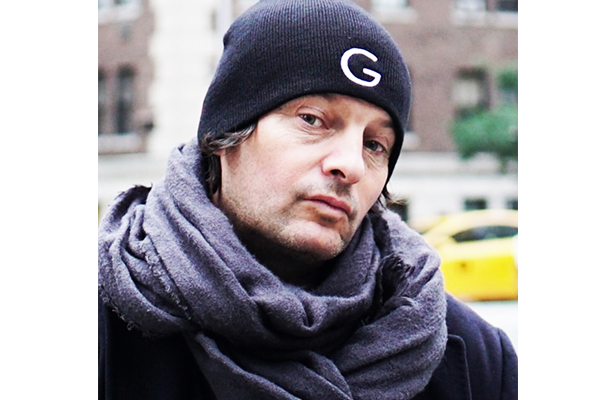 Following Nicolas Champeaux's Master Class, Gilles Porte will give further insights of how they worked together, alongside illustrator Oerd, to create The State Against Mandela and the Others.  From sound-only archives, how can this historical trial, which did not have a visual recording, be relayed with authenticity and truthfulness?  Which images to choose and adopt in order to make the voices of the accused, judged 57 years ago by the South African State, resound in the ears of the audience?  In front of the camera, the surviving defendants listened for the first time, headphones on, to their confrontations with their prosecutor half a century earlier. How can the choice of images avoid the risk of attenuating, covering up the original voices of the accused?  Gilles Porte, Nicolas Champeaux and Oerd have constructed visuals to accompany the voices of those men and women who actually put Apartheid on trial, at the risk of their own lives.
Gilles Porte and Nicolas Champeaux will present The State Against Mandela and the Others on Friday, March 29th at 6:45pm in the Byrd Theatre.
On Sunday, March 31st at 3:15pm in the Byrd Theatre, Gilles will also present L'Échange des princesse by Marc Dugain for which he was the cinematographer.
The cinematographer Pierre-William Glenn will present his film A Dry White Season by director Euzhan Palcy on Thursday, March 28th at 10:30pm in the Byrd Theatre.